Cirque Du Soleil "Crystal" in San Antonio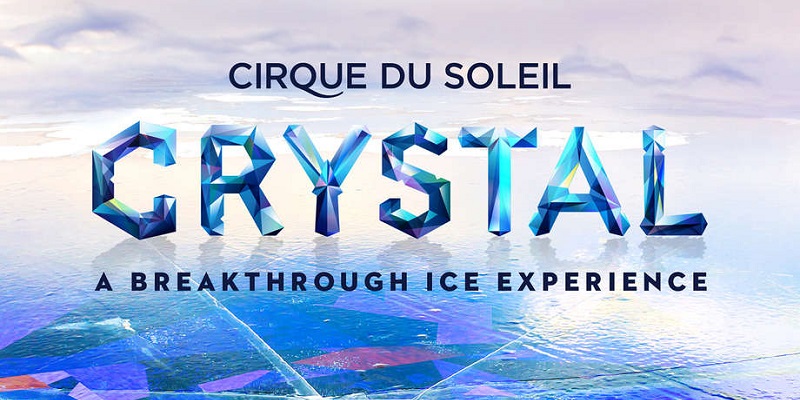 Cirque du Soleil invites you to discover Crystal – A Breakthrough Ice Experience – and find out what it means to skate on the edge of reality. Don't miss out on this incredible experience on select dates in October at the AT&T Center with exclusive pricing for Lower Level seats. Offer includes one $25 Dining Rebate per purchase to use at nearby restaurants. Click "BUY NOW" to buy tickets.
Cirque du Soleil is thrilled to venture into uncharted territory with its brand new creation, Cirque du Soleil Crystal, exploring the artistic attributes of ice for the very first time. Specifically created for arenas, the state-of-the-art production will create a fresh innovative experience, pushing the boundaries once again by combining outstanding skating and sliding, remarkable aesthetics and acrobatic feats that defy the imagination.
Crystal will follow a young woman who shatters through reality to reach a surreal world filled with possibility. Beneath the surface, she pursues the life that has been glistening within. Sometimes, we must first leave solid ground to find our true footing.
Choose from the following select performances:
Friday, October 13 at 7:30pm
Saturday, October 14 at 3:30pm & 7:30pm
Sunday, October 15 at 1pm & 5pm
Details:
Event tickets will be delivered via email as a print at home eticket to the email provided at time of purchase at least 48 hours prior to the event.
Seats will be assigned at the discretion of the show/box office within the selected section of the venue.
Seats are guaranteed to be together when in the same purchase. Seats assigned in rows in front or behind the same seats are considered together, but almost all seats are side by side including all pairs.
Offer is non-refundable and cannot be combined with any other offer or applied to previously purchased tickets.
Price displayed utilizes all in pricing including processing fees, facility fees, applicable taxes, applicable shipping fee and package items. Price on ticket may not reflect all additional fees and items.
No cash value or cash back. This is a date-specific event. Not valid after show date. All sales final.
DINING REBATE:
Maximum rebate value is $25.00. Dining receipts less than $25.00 will only be fulfilled at pre-tax, pre-tip total. Pre-tax, pre-tip receipts exceeding $25.00 will receive a $25.00 rebate. No future credit will be issued or accrued
Offer valid on dine-in purchases only and requires minimum purchase of one entrée. Excludes taxes and tips
Dining purchase must be made same day event takes place
Dining rebate email must be sent within seven (7) days of dining purchase/event in order for rebate to be processed. Only one receipt may be submitted. One rebate per event, per household
Email a copy or picture of your original, itemized dining receipt, along with completed rebate questionnaire to diningrebate@entelliment.com
Rebate will be processed within 60 days of receipt of rebate email
All requirements must be met for rebate to be processed
Entelliment, LLC is not liable for late, misdirected, illegible, incomplete, stolen or destroyed rebate form or receipt
Offer is administered and fulfilled exclusively by Entelliment, LLC.
Offer is for promotional use only and is non-transferable or assignable and cannot be sold. Void where prohibited by law
Location:
AT&T Center
1 AT&T Center Parkway, San Antonio, TX, 78219