Cirque Du Soleil "Crystal" in San Diego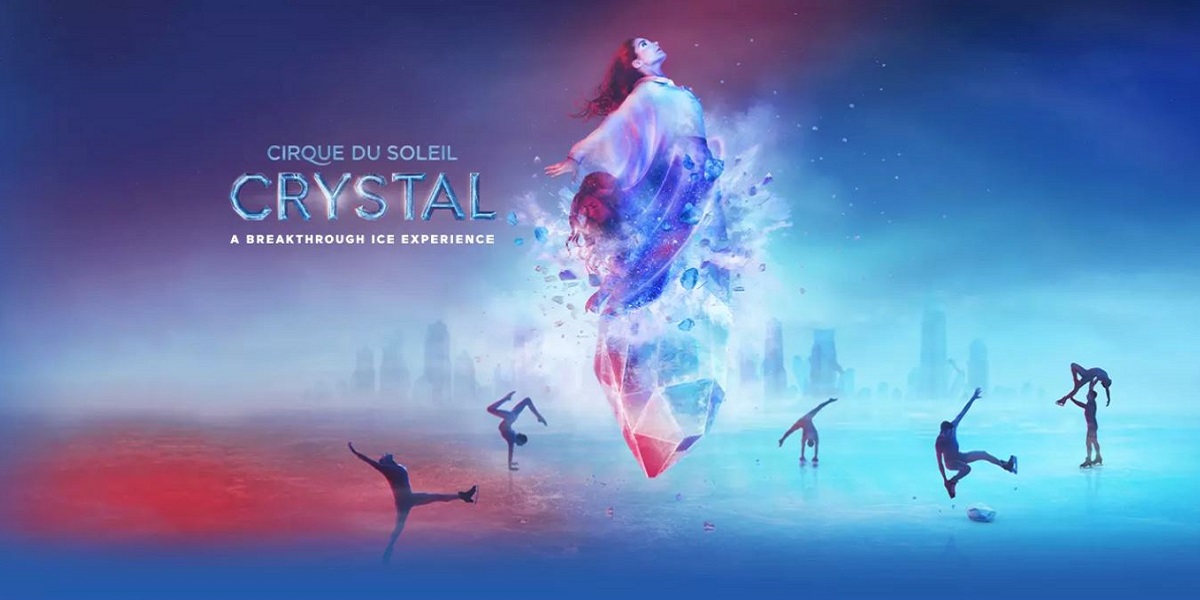 Cirque du Soleil invites you to discover Crystal – A Breakthrough Ice Experience. Find out what it means to skate on the edge of reality! Don't miss out on this incredible experience on select March dates at the Valley View Casino Center with exclusive pricing on seats within the Loge section. Offer includes one $25 Dining Advantage® promotional code per purchase. Click "GET TICKETS" to buy tickets.
Cirque du Soleil is thrilled to venture into uncharted territory with its 42nd production, Cirque du Soleil Crystal, exploring the artistic attributes of ice for the very first time. World-class ice skaters and acrobats take their new frozen playground by storm! The state-of-the-art production will create a fresh innovative experience, pushing the boundaries once again by combining outstanding skating, remarkable aesthetics, and acrobatic feats that defy the imagination.
The production focuses on Crystal and her exhilarating quest to fulfill her destiny to be: confident, freed, empowered. Be amazed as she soars through her world of pure imagination at high speed. Crystal is about looking at things from fresh angles, peeking through the veneer of everyday life, reframing one's daily reality to see what one might have missed. Sometimes the only way to appreciate things is to look at them sideways.
Experience Cirque du Soleil Crystal and "discover the infinitive possibilities that ice adds to the prowess of circus arts," says Daniel Fortin, Executive Director, Creation, Crystal.
Choose from the following select performances:
Saturday, March 24 at 4pm
Sunday, March 25 at 1:30pm
Details:
Event tickets will be delivered via email as a print at home eticket to the email provided at time of purchase at least 48 hours prior to the event.
Seats will be assigned at the discretion of the show/box office within the selected section of the venue.
Seats are guaranteed to be together when in the same purchase. Seats will be assigned in rows in front or behind the same seats are considered together, but almost all seats are side by side including all pairs.
Offer is non-refundable and cannot be combined with any other offer or applied to previously purchased tickets.
No cash value or cash back. This is a date-specific event. Not valid after show date. All sales final
Dining Advantage®:
Use Your $25 Dining Advantage® promotional code to choose from 1,000s of 2-for-1 and up-to-50% off restaurant offers in your neighborhood and across the U.S. and Canada.
Redeem at Diningadvantage.com or on the Dining Advantage® mobile app.
$25 Dining Advantage® promotional code will be included in your order confirmation email immediately following your purchase.
Location:
Valley View Casino Center
3500 Sports Arena Blvd, San Diego, CA, 92110